Northman Beer & Cider Garden
Meet the Team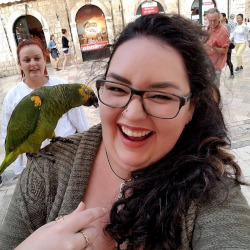 Kat Feliciano
Assistant General Manager
Kat's obsession with the service industry started about as early as she can remember the smell of deep dish pizza on the clothes of her several family members working at Lou Malnati's. She started working there as soon as the law would let her and has only ever wanted to be in the industry since. She worked her way up to bartending and then high-tailed it to Sonoma County, California where she immediately fell in love with all things craft. She was brought out to Portland to be trained in coffee and ran shops like Rustic Bakery and Della Fattoria before moving on to work at breweries, wineries, cocktail bars, music venues and everything in between.
Upon her return home to Chicago, Kat joined the Fountainhead Group at The Northman's original cider pub and under the guidance of Ambrosia, discovered her love of apples and all the tasty beverages they can bring. After it's closing, Kat went back into management at Lou Malnati's and has since rejoined The Northman team as AGM and couldn't be more thrilled to be back home with her team of OCP originals and plenty of fresh faces to get to know and adore.
Ultimately - Kat's love of gathering over a cold beverage with some good food will always be at the forefront of any "vibe" she curates and is over the moon about sharing that love with the folks visiting Chicago's Riverwalk.